If 2020 has taught us anything, it's to expect the unexpected. As we make our way through the year, we've come to learn a few surprising pairs of stars that have decided to shack up amid the COVID-19 quarantine and plenty of other couples that have decided to call it quits. It's the nature of the dating game, but maybe breaking up during the lockdown isn't all that bad. In fact, it allows plenty of time to focus on oneself and hone in on the importance of me time.
Scroll on below to see some of Hollywood's biggest breakups of the year!
Cara Delevingne and Ashley Benson 

Photo: Getty Images
Model Cara Delevingne, 27, and the Pretty Little Liars actress, 30, split in early April. "Cara and Ashley always had their ups and down before but it's over now," a source told PEOPLE. "Their relationship just ran its course."
Mary-Kate Olsen and Pierre Olivier Sarkozy
Photo: Getty Images
TMZ reported that fashion mogul Mary-Kate Olsen has requested an emergency divorce from husband Pierre Olivier Sarkozy. Mary-Kate and the 50-year-old banker, who have been quietly dating since 2012, were married in November 2015.
Vanessa Hudgens and Austin Butler 

Photo: Getty Images
After dating for nine years, it was announced that Vanessa and Austin called it quits in January, reportedly due to their demanding careers and long-distance issues. 
Kristin Cavallari and Jay Cutler 

Photo: Getty Images
The couple announced their split in April. Although Kristin cited "marital misconduct" as the reason for her and Jay's divorce, multiple sources have come forward to speak on reports that Cavallari was fed up with Cutler's work ethic. "Jay's really good with the cameras. When the camera comes on, he knows how to play the camera," adding, "When the cameras were off, he was not warm or as charming the way he was on the show," a source spilled to Us Weekly.
Noah Centineo and Alexis Ren 

Photo: Getty Images
After about a year of dating, the To All the Boys I've Loved Before actor and the model began to spark breakup rumors after unfollowing each other on Instagram. A source told US Weekly that the pair broke up in March. 
Rihanna and Hassan Jameel

Photo: Getty Images
Rihanna was first linked to Saudi billionaire Hassan Jameel in 2017, but the two have since split. Though the "Love On The Brain" singer mostly kept her relationship private, she spoke to British Vogue in March about how she came out of the relationship with a fresh perspective. 
"Since I turned 32, I'm realizing life is really short," she stated. "You don't have a lot of time to tolerate sh*t, you know? You put so much on your plate. When you're overwhelmed, you need to start cutting things out. And I'm overwhelmed too much. What's happening now is that I'm going back to black and white. My grey area is shutting down."
Pete Davidson and Kaia Gerber 

Photos: Getty Images
Pete and Kaia dated for a few months before they split in January. 
"She's very young, and I'm f—ing going through a lot and it was before I went to rehab," the Saturday Night Live star explained in an interview with Charlamagne Tha God. "It just wasn't the right place or the right time at all."
Kehlani and YG

Photo: Getty Images
Just days after rapper, YG, dropped their Valentine's Day collaboration, "Konclusions", the R&B singer confirmed their split with her own song "Valentine's Day (Shameful)," on which she addresses cheating accusations. 
Peter Weber and Madison Prewett

Photo: Getty Images
Just days Peter and Madi reunited during the live portion of the Bachelor finale, the couple took to social media in March to announce that they were going their separate ways. The split seemed amicable at first, but as news spread about Peter's new relationship with Bachelor contestant Kelley Flanagan spread, things quickly changed. 
Lana Del Rey and Sean "Sticks" Larkin

Photo: Getty Images
Lana confirmed her relationship with Larkin in October 2019. Almost six months later, their split was announced. "Right now, we're just friends," Sean revealed to The New York Times. "We still talk and whatnot, we just have busy schedules right now."
Tana Mongeau and Jake Paul 

Photo: Getty Images
The YouTube stars wed in late 2019. In early January 2020, Tana posted a photo of herself and Paul on Instagram and said they were "taking a break to focus on our own very crazy lives."
Channing Tatum and Jessie J 

Photo: Getty Images
The pair, who got back together in January after splitting in December 2019, decided to go their separate ways once again. A source tells E! News that Channing and Jessie's recent split was "amicable and that they "realized they were better off as friends."
Timothée Chalamet and Lily-Rose Depp 
Photo: Getty Images
The couple began their relationship around October 2018, but in a recent interview with British Vogue for its May issue, Chalamet was described as "currently single". 
Machine Gun Kelly and Sommer Ray
Photo: Getty Images/Instagram @sommerray
The couple broke off their relationship about a month after the rapper confirmed he was dating Sommer Ray. MGK tweeted that the model had apparently showed up to his house on his 30th birthday to pick up her stuff. 
"she came and picked all her stuff up on my birthday. nice."
Megan Fox and Brian Austin Green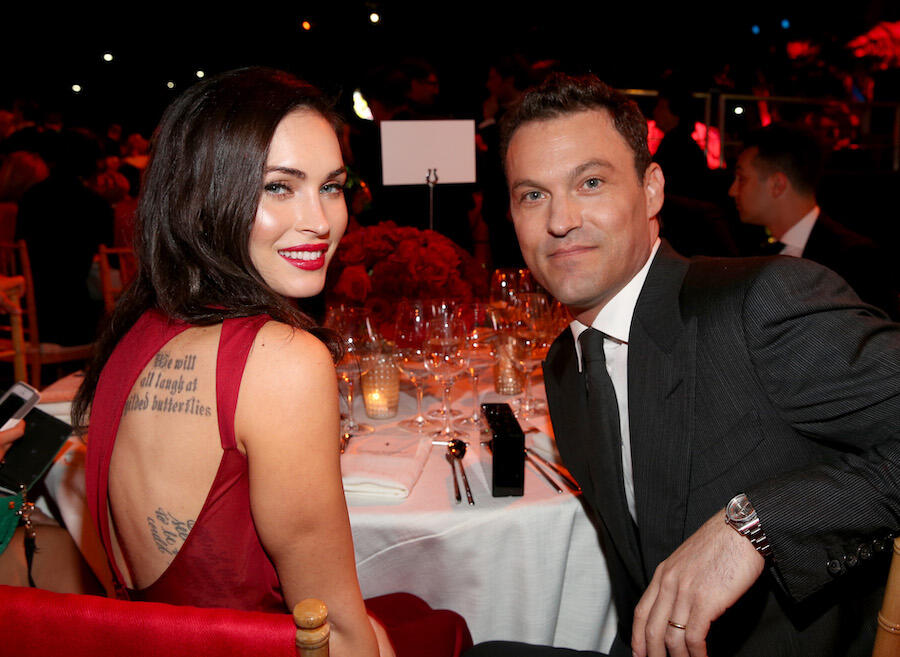 Photo: Getty Images
Brian Austin Green confirmed the news during a recent episode of his podcast show …With Brian Austin Green where he addressed recently-surfaced photos of his estranged wife hanging out with Machine Gun Kelly.